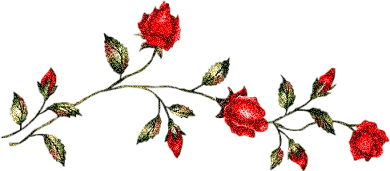 Savannah Mason, a career minded journalist, spends long hours at work, hoping to take the spot as anchor. She continues to fight for independence and refuses to allow her demanding father to take control of her life, despite his wish for her to take over his surgical practice. On her darkest day twelve years prior, she agreed to give her baby up for adoption. Now, on her daughter's birthday, a chance encounter gives Savannah an opportunity to explore a corner of her heart she thought was lost forever. Rob Sinclair a renowned surgeon and NY Times best-selling author has a new release and needs a promo spot on the television show, The News Stop. When Savannah gets to conduct the interview, a door opens to her future. But can she walk through that door? The last thing she wants is a relationship, especially one with a divorced doctor who happens to have two small children. This man who seems all wrong for her slowly weaves his way into her heart. But before she is free to accept this love, she must face the unsettled issues in her life. Rob's commitment to climbing the ladder of success and providing a good life for his children, keeps him on the road for days at a time. When he meets the assertive newswoman, desire and passion awaken his broken spirit. Savannah and Rob's strong attraction is undeniable as they journey to a place where honesty and the power of forgiveness can guide them both home. Will it be enough to heal the scars of the past and allow them another chance at love?
---
Buy Links
Energetic and motivated Angela Carnes landed her dream job in NYC, as an editor for a news show and she loves it. Her career is going much better than her love life. After a break-up with Mr. Wrong she's determined to leave the past behind. Angela didn't expect the best man for her friend's wedding to be so damn hot. Dr. Eric Bradley has a body to die for, a dynamite personality, and he's recently partnered with a medical team. What not to want?

Eric is determined to have it all. He graduated from medical school top of his class, bought and renovated a house, and landed a spot in an established family practice. It is finally the time to get back into the dating world, IF the woman he wants sticks around when she learns about his situation at home.

Angela and Eric discover the passion between them during the wedding preparations. Their attraction is hard to deny… Angela finds herself lost in Eric's passionate embrace. But after the reception everything wilts.

Will she be able to step aside while Eric honors his family obligations or will the lonely nights and broken promises force Angela to leave behind the man she knows is…Perfect For Her?


---
Buy Links
Bobbi Collins is a caring and devoted kindergarten teacher who had her world turned upside down when her fiancé died after a lover's quarrel. Five years later, she still struggles with acceptance. Her role as an educator fills up her week, but on weekends, she longs for something more. When she stumbles across a newspaper ad for a psychic fair in the historic town of Cape May, New Jersey, it seems like the answer. Bobbi is determined to revive her once vibrant life.

Kevin Carlton a successful realtor is tired of the dating game. He doesn't remember buying a raffle ticket, but when his co-worker announces he holds the winning number, he decides to take a chance and attend the all expense paid weekend in Cape May, at the Lady of the Sea's Psychic Fair. He hopes to find a spiritualist who has the ability to contact his late father and prove he has become a man to be proud of.

Sparks fly when Bobbi and Kevin run into one another at the fair. When strange happenings occur, Bobbi rushes into her ex-boyfriend's arms. She never imagined having a weekend of magic, memories, and a chance to rekindle the flame with her lost love.

Can sun, sand, and séances cast a spell on their hearts and allow the reunited couple to find what they both desire, or will the spirits sabotage it all?
---
Buy Links
The strangely intertwined lives of a widowed woman, and a charismatic bachelor come together in order to show that in life, there are no coincidences… only destiny.

Waterfront restaurant chef Madeline Young adores her job. If only her love and family's lives were as successful as her career. With a teenage son, who spends time in the emergency room for alcohol poisoning and a dementia-plagued mother, Madeline doesn't know how much more she could handle. Then her mother enlists the help of her deceased twin sister, Mary, to guide Madeline to find true happiness. An early dawn visit from the spirit directs Madeline to volunteer at the local hospitals center for addiction recovery, where she comes alive for the first time in many years under the attention of Nat Griffin.

Nathaniel Griffin, a part-time counselor and contractor, fascinates his clients with his lectures. In keeping with his philosophy of professionalism, Nat prefers to keep his personal life private. When attraction tests his beliefs, Nat must confront his marred past. Is he willing to face his demons or take the easier path and remain isolated?

Can unworldly ghosts save this couple from their own self-destructive behavior?


---
Buy Links